(DISOWNED) How to Baldi's Basics Expensive Unexclusive Edition Crappy Map Experience
A downloadable sapphire's edgy brain
**For the ones who are too lazy to go to Game Jolt, or if you are an itch.io user**
Game Jolt description:
Sorry for no screenshots :(
(on June 3rd) While you're in your room, playing with your computer and drinking and eating an ass-ton of Mountain Dew and Nacho Doritos, your cousin notified you that "How to Baldi" expanded his school, and claims that it is as big as Paulor94's "BBRMS Hard mode Schoolhouse."
Think you can manage to get all 8 poops from this crazy school?
Paulor94 made BBRMS Hard mode
Original by
@LimonGaming99xd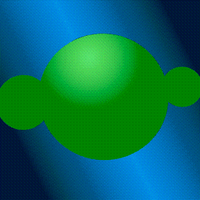 Vandalized by
@TheRealLimonGaming99xd
Full credits in the ending after beating this mod!
Thx for playing!
Install instructions
(facepalm) -_-
Download
Download
Crappy Map Experience.zip
974 MB